A fresh look for your kitchen - The best designs in our gallery
Welcome to our before and after kitchen design gallery! Here we show you stunning complete transformations of kitchens that were getting on in years, or for which their owners:inside wanted a fresh and modern look. 
Whether you're planning a new kitchen or simply looking for inspiration, our gallery is the perfect place to gather ideas and tips for your kitchen renovation or even a complete makeover. 
We have carefully selected projects from different styles for you to see what is possible. From light to dark tiles and fronts, from country house to modern or luxurious - there is something for everyone here.
Be inspired by our kitchen before and after pictures and start your own kitchen project!
The 70s send their regards
From the colour scheme of the fronts of the heavy-duty pull-outs fitted with chrome handles to the typical tile mirrors on the walls and floor - you can't get more 70s than this. Definitely time for an update!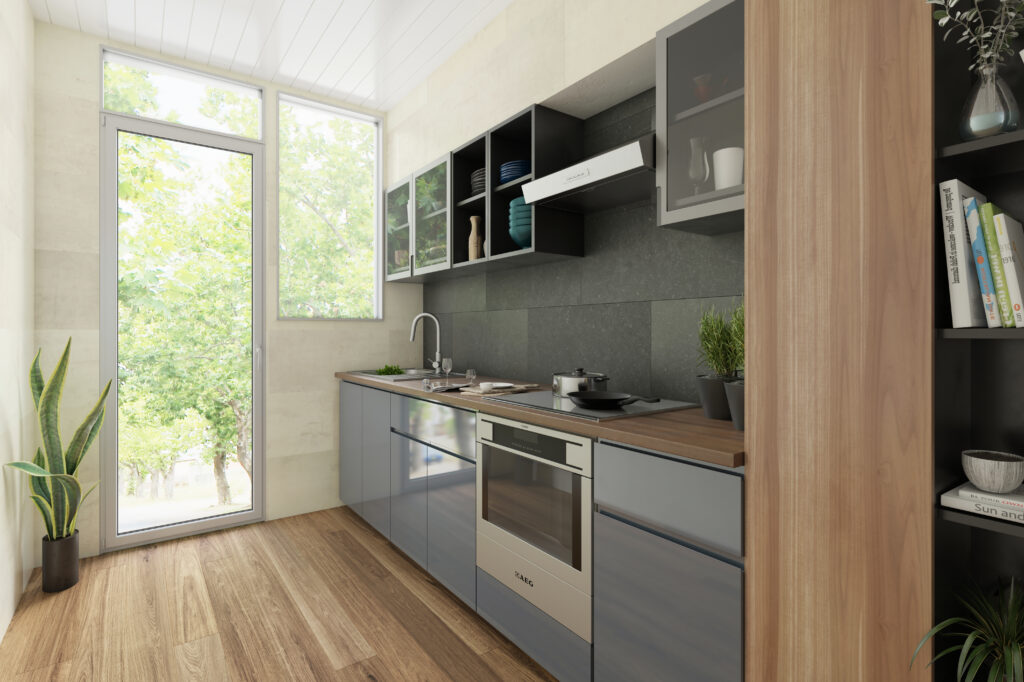 After: A clean look. The anthracite-coloured fronts and the monochrome kitchen back panel meet warm wood and elegant wall tiles in cream. Last but not least, the lack of handles makes this kitchen modern, contemporary and straightforward. We love cooking here from now on!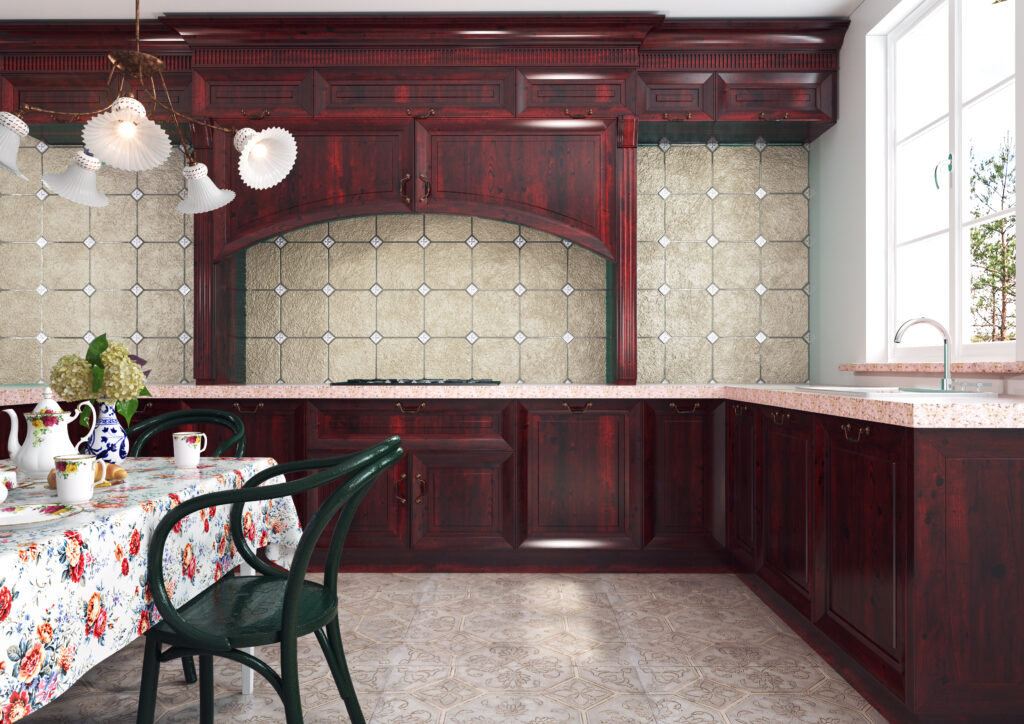 Before: Nothing is really right here! Massive mahogany fronts meet terrazzo counters and a dominating small-scale tile back wall. Combined with the romantic plastic tablecloth from the neighbour's allotment, the result is an overwhelming mix of patterns. A change is urgently needed here.
After: Relaxation. The cluttered overall impression was more than clearly purified. The result is a cool yet inviting minimalist kitchen in clear white. Framed by discreet marble-look tiles and matching accessories, an atmosphere is created here that we could only dream of before. The designer table group made of warm wood rounds off the overall picture.
Rustic American look in cherry
Before: This kitchen is clearly out of date and doesn't seem particularly inviting, not least because of its ill-conceived colour scheme. In our opinion, the group of chairs belongs more in a diner than in a homely atmosphere.
After: A bright and friendly kitchen in modern country house style. The former seating area has become a peninsula that invites you to linger and offers additional storage space. Above all, the warm wood tones, which are repeated right down to the accessories, and the perfectly coordinated hanging lamps lend a beautiful contrast to the white fronts and the marbled tiled backsplash.
Disturbing factors for a cosy overall picture
Before: Actually not really in need of renovation, the interior still seems quite new. But the fronts seem restless due to the inconsistent colour scheme and the tiles on the floor further support the restless feeling. The island counter seems out of place, the space is not used optimally here.
After: Thanks to a uniform design of the fronts and a larger tile size used on the floor, calm now returns. The colours used are now better coordinated. Moving the counter has meant that two age-appropriate ovens can now find their place. The realignment of the sink provides sufficient work space.
Check out more of our collections here and find the style that's just right for you.